Research Cultures in Clinical Science in South Asia
Salla Sariola

Anuj Kapilashrami

Deapica Ravindran

Jeevan Sharma

Roger Jeffery
Abstract
Based on ethnographic research conducted from 2010 to 2012 within the Biomedical and Health Experimentation in South Asia (BHESA) project, this paper argues that a change in law that occurred in India in 2005 led to crucial transformation of the pharmaceutical industry in the country. These legal changes allowed international pharmaceutical companies to test experimental compounds in India. One of the outcomes of this has been that the Indian pharmaceutical industry, which has traditionally produced generic drugs, is evolving towards an innovation based drug industry. Becoming innovators required collaboration and navigating between different forms research cultures: 1) science collaboration that facilitates local research capacity as well as 2) commercial research [contract research organisations, financial investment networks etc.]. This paper discusses changes in the pharmaceutical industry in South Asia, the actors involved and the implications that these changes have had on local research cultures and rights of the experimental subjects.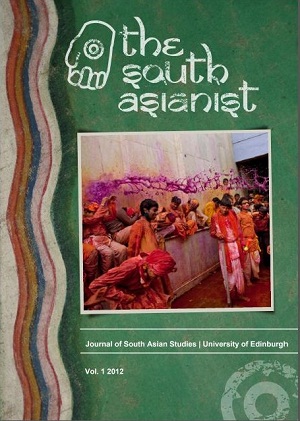 How to Cite
Sariola, S., Kapilashrami, A., Ravindran, D., Sharma, J., & Jeffery, R. (2012). Research Cultures in Clinical Science in South Asia. The South Asianist Journal, 1(2). Retrieved from http://www.southasianist.ed.ac.uk/article/view/61
Section
Session 8: Bodies in Transition?

This is an Open Access journal. All material is licensed under a Creative Commons Attribution-NonCommercial-ShareAlike 4.0 International (CC BY-NC-SA 4.0) licence, unless otherwise stated.
Please read our Open Access, Copyright and Permissions policies for more information.