Princely India re-imagined: a historical anthropology of Mysore from 1799 to the present - By Aya Ikegame
Anthony Good

University of Edinburgh
Abstract
As Aya Ikegame points out at the very start of her book, princely states formed almost half the land area of British India, yet the Rajas who ruled those states 'have been entirely neglected'; they are 'truly the people without history,' she says, 'ghosts of the past... occasionally amusing eccentric[s]... whose role historians are little inclined to address' (p. 1). Her new book is a major step in redressing that neglect.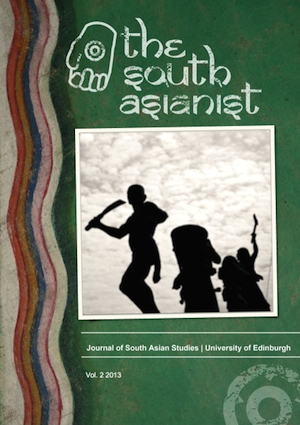 How to Cite
Good, A. (1). Princely India re-imagined: a historical anthropology of Mysore from 1799 to the present - By Aya Ikegame. The South Asianist Journal, 2(2). Retrieved from http://www.southasianist.ed.ac.uk/article/view/215

This is an Open Access journal. All material is licensed under a Creative Commons Attribution-NonCommercial-ShareAlike 4.0 International (CC BY-NC-SA 4.0) licence, unless otherwise stated.
Please read our Open Access, Copyright and Permissions policies for more information.