Shifts in patterns of consumption and materialism among female domestic workers in Dhaka
Zarjina Tarana Khalil

North South University

Shafquat Kabir

North South University
Abstract
Dhaka has been transformed by massive rural-to-urban in-migration. Driven by the hope of a better life, migrants are not deterred by the immense challenges, and soon find themselves assimilated into urban life with all its risks and labour uncertainties. Though migrant workers maintain close ties to their rural counterparts, they also imbibe values from their new setting. This paper aims to analyse changes in consumption among this important segment. Employing a single cross-sectional survey design, this paper employs quantitative data to gain insights into their economic realities. Exploratory in nature due to the vast scale of the target population, this paper addresses material ownership at the time of arrival, and how values, perceptions, and the significance of materiality, shift with the passage of time. In addition, this paper highlights how these changes translate among their rural counterparts who now have greater levels of disposable income due to their increased aggregate family income.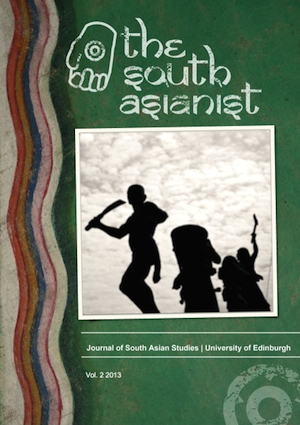 How to Cite
Khalil, Z., & Kabir, S. (2013). Shifts in patterns of consumption and materialism among female domestic workers in Dhaka. The South Asianist Journal, 2(2). Retrieved from http://www.southasianist.ed.ac.uk/article/view/84

This is an Open Access journal. All material is licensed under a Creative Commons Attribution-NonCommercial-ShareAlike 4.0 International (CC BY-NC-SA 4.0) licence, unless otherwise stated.
Please read our Open Access, Copyright and Permissions policies for more information.