Food, ritual and interspecies intimacy in the Chitwan elephant stables: a photo essay
Piers Locke

Department of Anthropology School of Social and Political Sciences University of Canterbury
Abstract

This photo essay focuses on the hattisar, or elephant stable, a multispecies institution where humans and elephants live together in intimate and mutually entangled ways. The Nepali hattisar was historically staffed by the indigenous Tharu, who captured and tamed elephants for the rulers of Nepal for trade, for tribute, for use in agriculture, and for use in regal hunting expeditions (rastriya shikar). This essay illustrates the daily routines involved in feeding captive elephants in and around the Chitwan National Park, the sacrificial practices conducted by handlers, and the ways in which worshipful acts convert gifts into sacred food that bind handlers to both elephants and gods.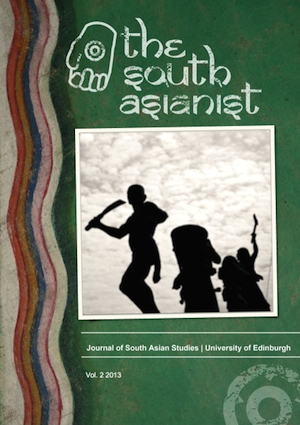 How to Cite
Locke, P. (2013). Food, ritual and interspecies intimacy in the Chitwan elephant stables: a photo essay. The South Asianist Journal, 2(2). Retrieved from http://www.southasianist.ed.ac.uk/article/view/82

This is an Open Access journal. All material is licensed under a Creative Commons Attribution-NonCommercial-ShareAlike 4.0 International (CC BY-NC-SA 4.0) licence, unless otherwise stated.
Please read our Open Access, Copyright and Permissions policies for more information.