ISO certified pardahs and agency mechanisms among Muslim women in Kerala
Julten Abdelhalim

Cairo University, Heidelberg University
Abstract
Increasing waves of labour migration from the Southern Indian state of Kerala to the Arabian Gulf have led to a series of new developments exemplified by rising consumerism, especially among middle class Muslims in the state. An interesting result has been not only the adoption of the Arabian female black dress, the pardah, but also its enforcement as a uniform and a marker of religiosity by Islamic groups. Whereas global forces leading to the creation of job opportunities in the Gulf have positively impacted the state of Kerala in relation to levels of human development and education, Muslim women are witnessing increased social controls. Paradoxes lie in attempts to create emancipatory tools out of the confining frameworks of patriarchal domination characteristic of much of Keralite society. This paper is based on ethnographic material seeking to unravel the different dynamics of agency and domination in Northern Kerala.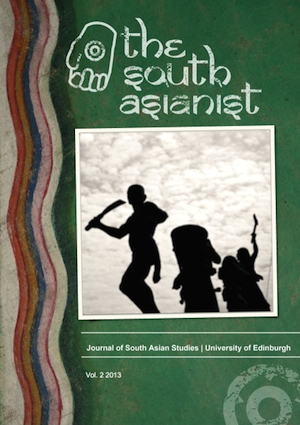 How to Cite
Abdelhalim, J. (2013). ISO certified pardahs and agency mechanisms among Muslim women in Kerala. The South Asianist Journal, 2(2). Retrieved from http://www.southasianist.ed.ac.uk/article/view/64

This is an Open Access journal. All material is licensed under a Creative Commons Attribution-NonCommercial-ShareAlike 4.0 International (CC BY-NC-SA 4.0) licence, unless otherwise stated.
Please read our Open Access, Copyright and Permissions policies for more information.