Buying modern: Muslim subjectivity, the West and patterns of religious consumption in Lahore, Pakistan
Abstract

This paper explores the emerging patterns of religious consumption in urban Lahore. The popularity and sale of headscarves, CDs and DVDs of sermons, Islamic mobile ringtones is often determined by their perceived popularity amongst the Muslim diaspora in the West. This paper analyses the reasons behind this pattern and argues that it is linked to local perspectives on 'being modern'. By looking at the role of religious consumption in creating Muslim subjectivity, it shows that Muslims in Lahore increasingly want to buy goods that show them as 'rational' and 'forward thinking', ideas which they closely associate with modern-ness. Embedded in these decisions and understanding of 'being modern' is a problematic relationship with the West where it is seen as centre of modernity but its modernity is not accepted entirely and is countered by using religious consumption to build a modern Muslim identity.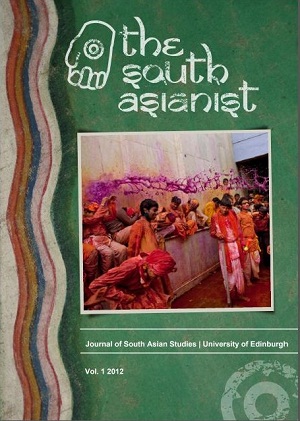 How to Cite
Maqsood, A. (2012). Buying modern: Muslim subjectivity, the West and patterns of religious consumption in Lahore, Pakistan. The South Asianist Journal, 1(2). Retrieved from http://www.southasianist.ed.ac.uk/article/view/48
Section
Session 2: Bodies and Consumption

This is an Open Access journal. All material is licensed under a Creative Commons Attribution-NonCommercial-ShareAlike 4.0 International (CC BY-NC-SA 4.0) licence, unless otherwise stated.
Please read our Open Access, Copyright and Permissions policies for more information.