The proposed Nepal-China trans-border railway in Nepal's collective imagination
Krishna P. Pandey

South Asian University New Delhi, India
Keywords:
Nepal, China, Embargo, Trans-border connectivity, Railway, Collective imagination
Abstract
Nepal-China relations have been amicable since the establishment of diplomatic ties in 1955. Consequently, the image of China in Nepal's collective imagination has remained positive. This imagination reached new heights when China welcomed the promulgation of Nepal's new constitution in September 2015, while India, opposed to the promulgation, imposed an embargo. The Indian embargo not only undermined Nepali sovereignty by disapproving of the contents of the new constitution, but also compelled Nepal to think about lessening its dependency on India. The most obvious route was to expand trans-border connectivity with China. In March 2016, Nepal and China inked a 'historic' trade deal aiming to expand trans-border connectivity including a much-hyped trans-border railway link. Drawing broad public support, the deal had the effect of revitalising Nepali aspirations of coming out of an 'India-locked' trade and transit. This article examines opposing voices regarding the significance of this shift. On the one hand, there are those that embrace expansion of Nepal-China cross-border railway connectivity. Here, hopes are that railway connectivity will shift Nepal's destiny away from dependence on India. On the other hand, many are wary that such a project is unaffordable, technically difficult, and most importantly, it plays into China's interests in South Asian sub-regional geopolitics.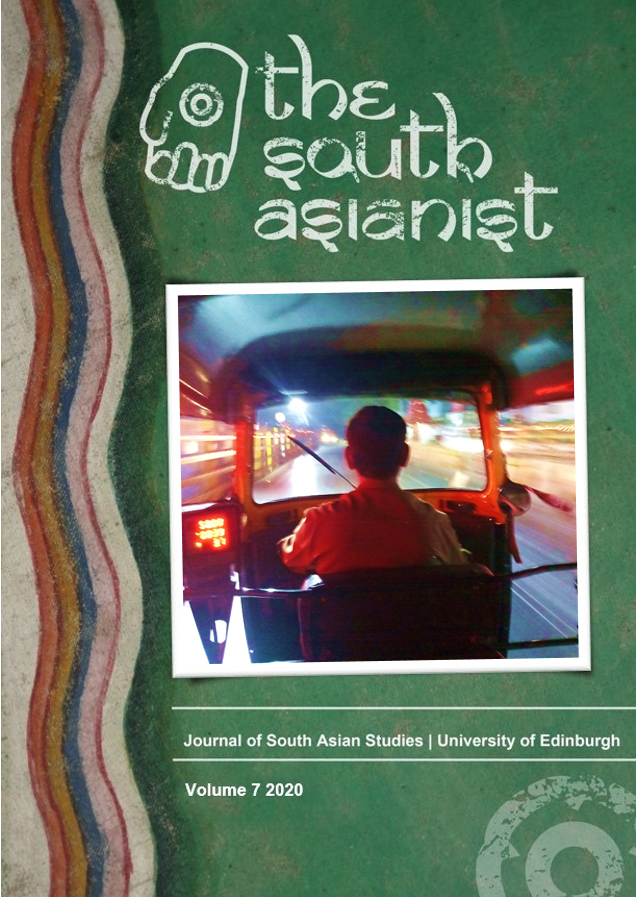 How to Cite
Pandey, K. (2020). The proposed Nepal-China trans-border railway in Nepal's collective imagination. The South Asianist Journal, 7, 82-97. Retrieved from http://www.southasianist.ed.ac.uk/article/view/4203

This is an Open Access journal. All material is licensed under a Creative Commons Attribution-NonCommercial-ShareAlike 4.0 International (CC BY-NC-SA 4.0) licence, unless otherwise stated.
Please read our Open Access, Copyright and Permissions policies for more information.