Lighting incense and oil lamps during Jum'a
Hindu-Sufi devotions in contemporary Northern Sri Lanka
Merin Shobhana Xavier

Queen's University
Abstract
The northern province of Jaffna is generally viewed as a Tamil Hindu heartland. This contribution, however, nuances this religiously homogenous view of this region through a case study of Hindu participation and engagement with Sufism, the mystical tradition of Islam. It centres on the figure of Muhammad Raheem Bawa Muhaiyaddeen (d. 1986) and his adherents and spaces. Bawa was a Tamil teacher who formed his ministries in Jaffna prior to his migration to Philadelphia, Pennsylvania, in 1971. His arrival in America led to the development of a transnational religious community. In Jaffna, the two prominent spaces for Bawa's community are his ashram (house) in Jaffna town and a mosque-shrine (masjid-mazar) known as Mankumban on Velanai (or Kayts) Island. Mankumban contained a memorial tomb to Maryam (Mary), which was removed in 2017. During Bawa's tenure and since the end of the nearly three-decade civil war in Sri Lanka, these spaces have been dominated mainly by local Tamil Hindus. Hindu followers of Bawa remain foremost leaders of these spaces. They cook kanji (rice soup) to break the fast during Ramadan (a month of fasting), celebrate mawlid (birthdays of the Prophet Muhammad and saint 'Abdul Qadir al-Jilani (d. 1166)) and prepare for jum'a (Friday prayers) and/or poosai (prayer ritual). Using ethnographic data, this contribution explores how Hindu followers of Bawa are preserving and transforming Sufi- Islamic practices in contemporary Northern Sri Lanka, which has then raised issues of authenticity and orthodoxy with regards to their performance of piety by Muslims in the same movement. How these negotiations are unfolding in this movement nuances not only how Hinduism and Sufism are developing in Sri Lanka, but in South Asia as a whole.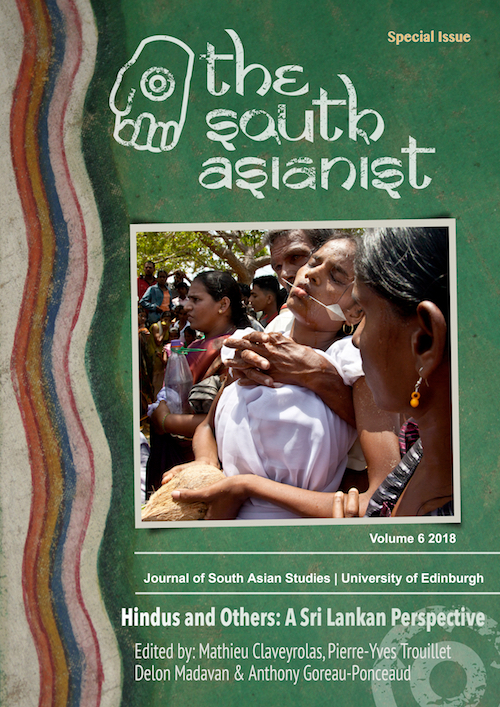 How to Cite
Xavier, M. (2018). Lighting incense and oil lamps during Jum'a. The South Asianist Journal, 6(1), 30. Retrieved from http://www.southasianist.ed.ac.uk/article/view/2839

This is an Open Access journal. All material is licensed under a Creative Commons Attribution-NonCommercial-ShareAlike 4.0 International (CC BY-NC-SA 4.0) licence, unless otherwise stated.
Please read our Open Access, Copyright and Permissions policies for more information.