Rabindranath and Sharatchandra as novelists
a comparative study
Narasingha Prosad Sil

Western Oregon University
Abstract
Rabindranath Tagore and Sharatchandra Chattopadhyay were contemporaries, the former being senior to the latter by fifteen years. They were arguably the most popular poet and novelist in India, especially Bengal. However, there are marked contrasts between these two literary luminaries of late colonial India, in respect of their family, society, upbringing, status, personality, gender and caste consciousness, religious-spiritual sensibilities, and worldviews. Despite such discrepancies, and some personality conflicts, both Rabindranath and Sharatchandra did share some core values in respect of sexuality and sensuality, albeit with different perspectives.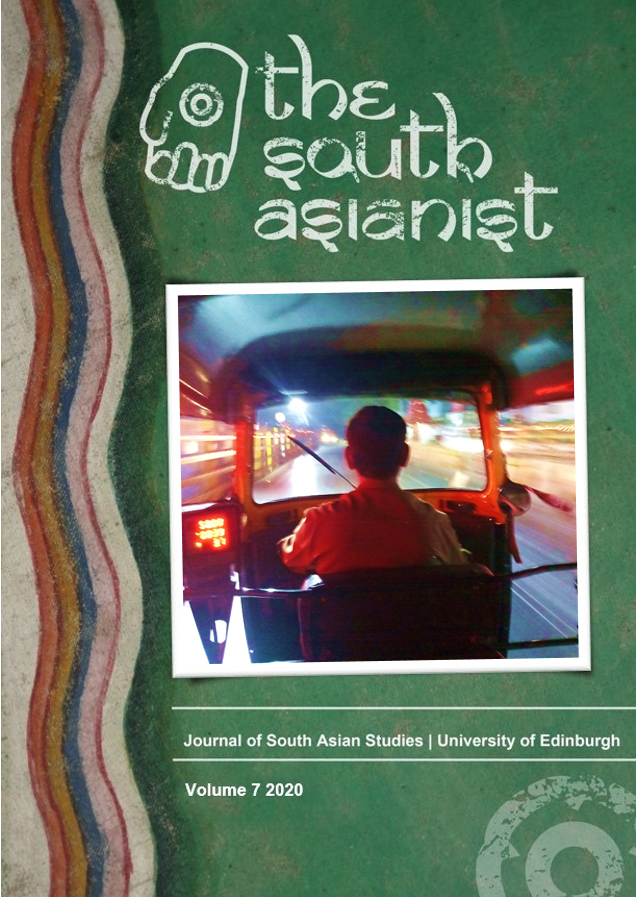 How to Cite
Sil, N. (2020). Rabindranath and Sharatchandra as novelists. The South Asianist Journal, 7, 1-17. Retrieved from http://www.southasianist.ed.ac.uk/article/view/2598

This is an Open Access journal. All material is licensed under a Creative Commons Attribution-NonCommercial-ShareAlike 4.0 International (CC BY-NC-SA 4.0) licence, unless otherwise stated.
Please read our Open Access, Copyright and Permissions policies for more information.