South Asians and the shaping of Britain, 1870−1950: a sourcebook - Edited by Ruvani Ranasinha, Rehana Ahmed, Sumita Mukherjee, and Florian Stadtler
Crispin Bates

University of Edinburgh
Abstract

Coming soon...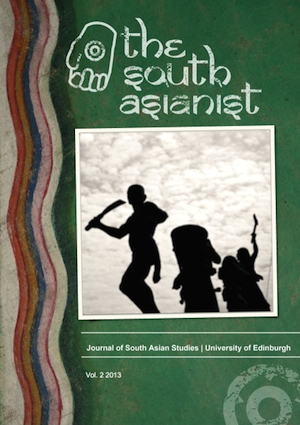 How to Cite
Bates, C. (2013). South Asians and the shaping of Britain, 1870−1950: a sourcebook - Edited by Ruvani Ranasinha, Rehana Ahmed, Sumita Mukherjee, and Florian Stadtler. The South Asianist Journal, 2(2). Retrieved from http://www.southasianist.ed.ac.uk/article/view/153

This is an Open Access journal. All material is licensed under a Creative Commons Attribution-NonCommercial-ShareAlike 4.0 International (CC BY-NC-SA 4.0) licence, unless otherwise stated.
Please read our Open Access, Copyright and Permissions policies for more information.